The Big One just got bigger
March 20, 2023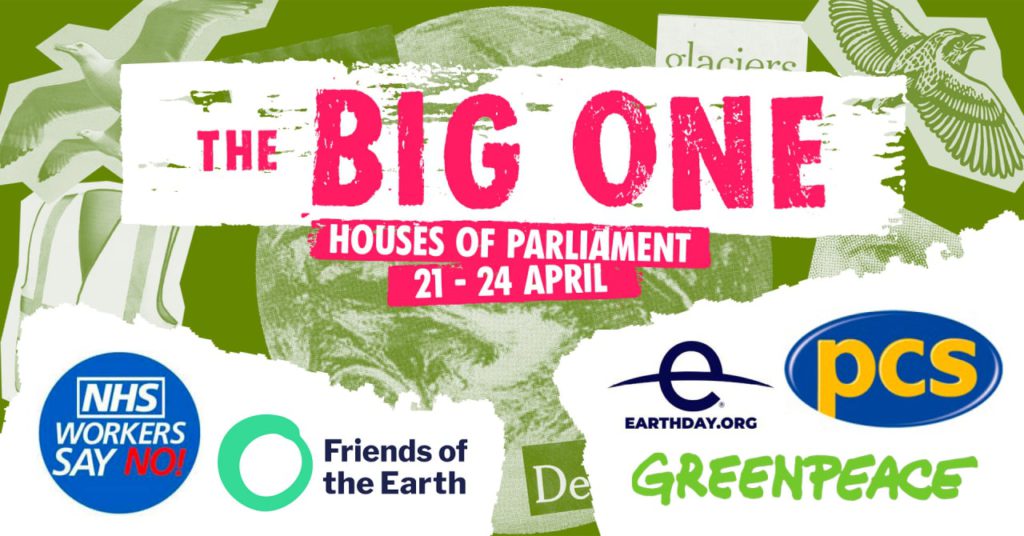 In January XRUK said it was prioritising relationships over roadblocks. Today we announce a groundbreaking lineup of NGOs, organisations, unions and movements that will join XR at The Big One from 21-24 April.
Greenpeace, FoE, EarthDay.org, PCS Union, CND, Global Justice Now, Compass, Whale and Dolphin Conservation, Viva, Campaign Against Climate Change, Women's Climate Action, Women's Climate Strike, CAFOD, BLM Merseyside, Climate Justice Coalition, Right to Roam, Fossil Free London, MP Watch, Parents For Future, Fuel Poverty Action, Stop Rosebank, NHS Workers Say No, Mothers Rise Up, Don't Pay UK, Operation Withdraw Consent, Greener Practice, Medact, Norwich Trade Union Council, Norfolk Unite Community Branch, Unite Grassroot Climate Justice Caucus, Anti Fracking Nanas
More still signing up!
👉🏽 Read more:
https://xrb.link/nG7up7kp6
XR groups across Worcestershire are coming together to go to the Big one, arranging transport and making sure the voice of Worcestershire is heard. Contact your local group to find out how you can be a part of it.